The Importance of Dentists in Bridgeport CT to Your Family's Health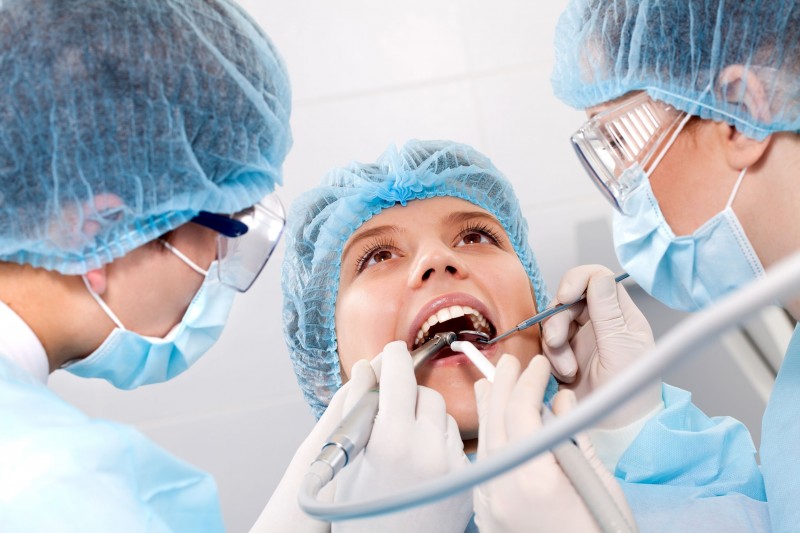 If the thought of having your teeth cleaned or a cavity filled at the dentist office unnerves you, take heart, you are one of the majority. Dental office visits nearly always make most people's top ten list of things they would rather not do. Dentists in Bridgeport CT are uniquely skilled individuals in a profession as old a civilization itself. Dentists go through rigorous training and education, part of which involves a dental accreditation program, where graduates become DMDs or DDSs, depending on the school from which they graduated.
Because of the diverse nature of the training received, a dentist can perform numerous dental procedures like fitting braces, crowns and bridges, root canals, pulling teeth, filling cavities, and gum treatment or therapy. As part of the dental office visit, a dentist will perform an oral examination which entails inspecting the tongue, the roof of the mouth, and the inside of the cheeks. The exam allows the dentist to evaluate the mouth for any signs of oral diseases or identify areas to monitor in the future.
Depending on their areas of interest, some dentists choose to specialize in a particular facet of dentistry, which might include pediatric (toddlers through young teenagers), oral surgery, endodontics (diseases of the dental pulp and root canals), or periodontology (diseases of the gum). An all-around dentist might be one that focuses on family dentistry, treating patients ranging from toddlers to the elderly. Contact us for more information on how our dentists and their support team can address your dental needs.
Dentists in Bridgeport CT work alongside team members consisting of dental assistants, hygienists, and technicians, to provide complete dental services for all family members. Together, they educate their patients in such areas as at-home dental care, the importance of routine dental cleanings, and oral exams, to identify and address issues before they become problems.
The impact of dental health on one's overall well-being cannot be understated. It is now understood that there is a direct correlation between the risk of developing heart conditions, diabetes, and stroke, and the existence of periodontal or gum disease. Other research indicates that more than 90 percent of some systemic diseases first manifest themselves in the form of swollen or irritated gums, dry mouth, or mouth ulcers. Examples include pancreatic cancer, oral cancer, heart and kidney disease, and leukemia.